Grass for Sale in San Antonio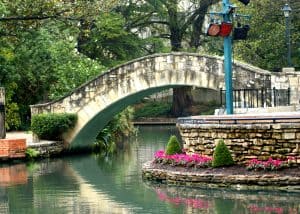 Looking for Grass in San Antonio?
Growing grass from seed in the San Antonio area requires a lot of skill and a lot of luck. Knowing which grass to plant and how much to water requires grass-growing expertise, but no matter how much research you do, an unexpected change in weather can thwart the seeds from taking root in your lawn.
But it's not impossible to grow grass here: A visit to the San Antonio Botanical Gardens will make it clear that it's possible to grow lush and beautiful grass in the San Antonio area. The sod we offer is mature grass, ready to establish itself in your lawn with the proper care. We don't harvest grass from our farm until someone has ordered it so that we can ensure maximum freshness.
Best Sellers for the San Antonio Area:
We deliver grass to the following San Antonio metro areas:
New Braunfels
San Marcos
Schertz
Universal City
Converse
Live Oak
Leon Valley
Kirby
Alamo Heights
Castle Hills
Garden Ridge
Somerset
Elmendorf
China Grove
Von Ormy
We also deliver grass to the following San Antonio-area zip codes:
78002
78003
78004
78005
78006
78008
78009
78010
78011
78012
78013
78015
78016
78023
78026
78027
78028
78029
78039
78050
78052
78053
78054
78055
78056
78057
78059
78061
78062
78063
78064
78065
78066
78069
78070
78073
78074
78101
78108
78109
78112
78113
78114
78115
78117
78121
78123
78124
78216
78130
78131
78132
78133
78134
78135
78136
78143
78147
78148
78150
78152
78154
78155
78156
78160
78161
78163
78201
78202
78203
78204
78205
78206
78207
78208
78209
78210
78211
78212
78213
78214
78215
78216
78217
78218
78219
78220
78221
78222
78223
78224
78225
78216
78227
78228
78229
78230
78231
78232
78233
78234
78235
78236
78237
78238
78239
78240
78241
78242
78243
78244
78245
78246
78247
78248
78249
78250
78251
78252
78253
78254
78255
78256
78257
78258
78259
78260
78261
78262
78263
78264
78265
78266
78268
78269
78270
78275
78278
78279
78280
78283
78284
78285
78286
78287
78288
78289
78291
78292
78293
78294
78295
78296
78297
78298
78299
78606
78623
78671
78850
78861
78883
78886