Grass for Sale in Schertz
Great Value. Highest Quality. Guaranteed.
Grasstimator
We deliver to these Schertz zip codes:
Ideal In Such Subdivisions As:
Estates at Wilson's Preserve
Willow Grove
Mesa Oaks
Kensington Ranch Estates
The Crossvine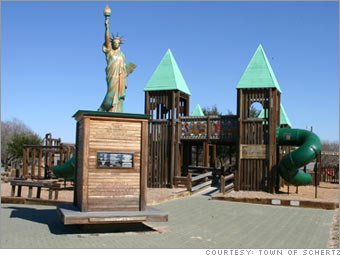 Are you interested in buying grass in Schertz?
If you're living in Schertz and discouraged by the appearance and quality of your lawn, the Grass Outlet is here to help. The Grass Outlet prides itself in being one of the most efficient providers of quality sod in Texas. We've been doing this for years. Because our business is family owned and ran our relationship with the sod that we sell is familial. We know grass, and we would never dishonor the business by not doing all we can to provide high quality turf to those who are seeking it. Our farms are located on the rich soils of the Texas coast. But don't worry, we ship all across the state. Since we like to do things ourselves, we don't use middlemen in our delivery process. Instead we grow the grass, you order it online and we deliver it to your front door.
What To Expect From Our Schertz Sod Grass 
The Grass Outlet is proud to offer top-notch grass sod in Schertz, TX, and the surrounding areas. You can expect the following features from our grass: 
Functionality & Longevity 
Unlike other grass providers, we aim for people to spend time on our grass. Once you and your family and friends spend time on our grass, you'll tell the difference immediately. Pair the functionality of our grass with its remarkable longevity, and you're getting the best sod grass in Schertz, TX, courtesy of The Grass Outlet.
Beautiful Green Grass
When you shop for new grass for your home or business, chances are that you're looking for something that looks good. Whether you need grass for a commercial or residential improvement, the best-looking and healthiest grass sod in Schertz, TX can be found at The Grass Outlet. We entrust the growth of our grass to professionals, which gives it its unmatched health and texture. For the healthiest and most beautiful sod grass in Schertz, TX, look no further than The Grass Outlet. 
Best Sellers for the Schertz Area:
A Tradition of Excellence In Grass
Because The Grass Outlet is family-owned and ran there's no one on staff that we don't trust to offer excellent service. When we first started selling grass to all of Texas from our farm located on the Texas coast, buyers were surprised by the quality. Now we hope it's come to be expected. By ordering from The Grass Outlet you're not taking a risk, but ensuring that you'll receive reasonably priced quality grass.
Order Online Today
Contact us at the Grass Outlet today. Our site is designed to make online ordering easy and satisfying. We have our handy Grasstimator to help you decide how much grass you'll need and how much it'll cost you. Simply by typing in your zip code we can generate accurate and reasonable prices that are specific to your area.