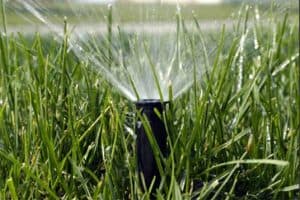 Many people often wonder if it is necessary to water their lawns in the winter. Because Texas winters are anything but harsh, grass during the Lone Star State's winter can sometimes require supplemental watering. Although most of the time, winter grass is dormant and requires little water in the winter, and there is no reason to manually water yourself.
When You Might Need to Winter Water:
Dry Conditions. If it has been an especially dry, hot winter, your grass may require supplemental watering.
Sunny, High Traffic Areas. If it has been a dry winter, high traffic and sunny areas may need extra watering more than any other. If you have not gotten a good rainfall recently, your grass in these areas may be suffering.
This Winter
Because we have seen a good amount of rainfall recently, you probably will not need to water much this winter. However, in the future, if you have not received rainfall of at least ¼ inch in the past few weeks, it may be time to do a little watering. Even though the grass types in Texas are usually drought resistant, it is important to keep the grass crowns hydrated so that your lawn will thrive when spring rolls around. If it has not been raining, use about ½ inch of water to saturate your lawn once a month.
Sod Grass Experts
At The Grass Outlet, we know just about everything when it comes to sod grass. If you have any questions about lawn care and maintenance, do not hesitate to contact us. We would love to hear from you!