How to Pick the Right Weed Eater For You
If you have weeds in your yard, you know that getting rid of them can become a difficult task. Not only is it tedious work but it can also put a lot of strain on your back, especially if you decide to pull them out one by one. If you want to find a better way to manage the weeds in your yard, getting a weed eater may be a great option for you.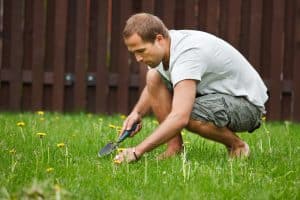 Before you run off to the store to pick out the first weed eater you can find, figure out what you'll need it for. Do you need one that trims hedges, or just clears grass from around your sidewalk? This will help you decide which weed eater will meet your needs best. There are three main types of weed eaters you can choose from:
Plug in – which are very easy to start but not ideal for large lawns.
Battery powered – which are lightweight and less noisy than others.
Gas powered – which is heavier and noisy, but commonly used.
Whichever weed eater you choose to get, make sure it meets all your requirements when it comes to comfort, size and price. Weed eaters are a great lawn tool to keep around to get your lawn trim and tidy. This great lawn tool will also help keep your lawn weed free, and be a lot easier for you and your back.
Contact The Grass Outlet if you have any questions about your lawn or laying down sod. We'd love to hear from you.