The Best Lawn Ornaments for Summer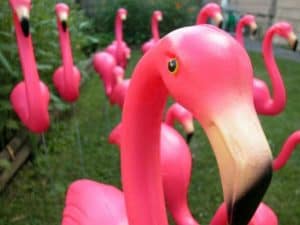 When thinking of summertime, images of sunny rays and clear skies and glowingly healthy plants come to mind. Summer is an exciting season for gardening, even if the heat is sometimes uncooperative. A wonderful aspect of gardening is the mixing of both living and nonliving elements. Whether it's rocks or bricks for creating borders, concrete or gravel for making pathways or lawn ornaments for adding that special touch, the nonliving elements are just as important to the aesthetic of the garden or lawn as the living — and maybe easier to maintain.
Here are this summer's lawn ornament trends:
Solar Powered Ornaments
With quickly advancing solar panel technology, solar powered ornaments are becoming more and more popular. Good solar ornaments look beautiful both during the day and at night and can really make your lawn or garden stand out in the evenings. The long days of summer are perfect for solar ornaments, and it won't touch your electricity bill one bit.

Summer Themed Gnomes
If you're a gnome fanatic, you'll find this a must. There is no shortage of summer themed gnomes in gardening stores, so get your sun-loving gnomes ready for the season!

Brightly Colored Wall Art
Summer colors are exciting. While you don't need to stick to that typical tropical color scheme, bright colors are especially fitting for the summer. When deciding on wall art, look for bright and popping colors, and don't be afraid to be adventurous.
Always remember to have fun when doing your gardening! If you're looking for some new grass to match those ornaments, check out our online store or contact us for advice and questions.