Before You Plant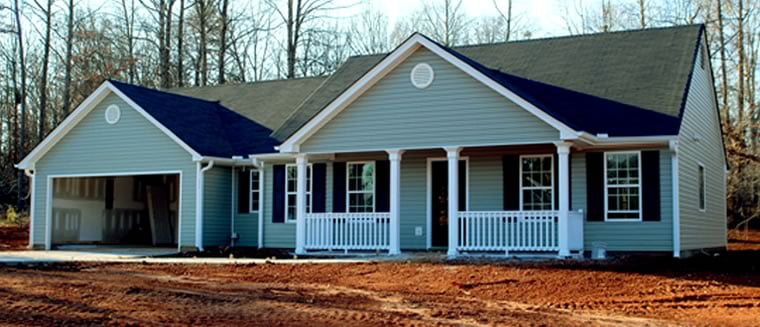 Before you install grass, it's important to consider the layout of your yard, the condition of your soil and to choose a grass variety that will grow best in your yard's environment. With adequate preparation and planning, your grass will have a much better chance of taking root and growing into a lush, successful lawn.
Study Your Site
How much sun will the grass get? How much shade? The amount of sun and shade will largely determine what types of grass you can plant. Although no grass will grow in complete shade, St. Augustine and Zoysia varieties handle shady areas with filtered sunlight well. For full sun areas, Bermuda varieties are an excellent choice.
Control Weeds
While many grass varieties will eventually crowd out weeds, it's still good practice to minimize weed growth before you start putting down sod. There are several ways to accomplish this including pulling weeds manually or using herbicides such as Round Up to kill and remove weeds.
Fix Drainage and Grading Problems
Too much water can be harmful to newly-laid sod. If excess water does not drain out of your yard, the sod will not be able to establish a strong root system. In some cases you may need to install a drainage system to move excess water from a problem area to an area that could use water. In addition, you also need to grade the soil in your yard away from your home. Gradual slopes that lead away from your property and out to the street are recommended for ideal water flow.
Additives: Topsoil, Root Stimulator and Compost
Although often not critical, it may be beneficial to add to your lawn's topsoil base. Many varieties of topsoil are available ranging from low-nutrient "fill" that basically adds depth for holding moisture, to more expensive topsoil-compost mixes that will add beneficial nutrients to your lawn.
It's also helpful to use a fertilizer spreader and apply a starter fertilizer-root stimulator to your soil directly before installing your grass. Avoid seasonal fertilizers that may be high in nitrogen which may burn and stress your lawn while it's trying to establish. All sod delivered by The Grass Outlet is fertilized and treated for weeds prior to harvest, eliminating the need for customers to apply fertilizers and chemicals that may stunt healthy establishment. For more information on fertilizing your yard before and after planting, check out our fertilizing page.
Rake the Soil
Rake the soil to provide a smooth surface once all other preparation is complete. Remove large rocks and use a hoe or shovel to break up the bigger dirt clods in order to avoid a lumpy, uneven lawn.
Adequate preparation to address any issues your lawn may face prior to installation will ensure that your grass is off to a healthy start. By using these steps, you will greatly enhance your chances of a beautiful and successful lawn. For more information on preparing your yard for sod, contact The Grass Outlet today.