How Long Does it Take for Your Grass Seed to Grow
You invest a great amount of time and money when growing new grass. So it's understandable that you want to know how long it takes and ensure you're doing everything right. The time it takes for your grass it takes depends on a number of factors. From grass type to your location, time of year, and grass maintenance, we're going to explain how it works.
With this blog, you will have a better understanding of how lawn care and growth works. Starting off, we're featuring great grass examples below.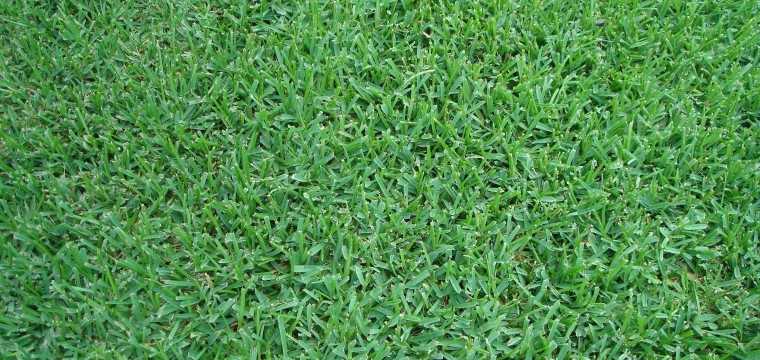 Warm Season Grasses
Warm-season grasses thrive at their best under the heat of the sun and depend on less water intake. During colder seasons, the grass will turn brown and have its growth stunted until a warmer season starts again. Consider grasses like St. Augustine and Zoysia. Both types are ideal for high-temperature areas in Texas and California.
St. Augustine Grass
This type of grass has high drought tolerance and is great at preserving water for consumption. St. Augustine grass is an ideal choice for homeowners looking to grow their grass in a warm climate. With its beautiful color and high weed-resistance, homeowners must also be aware that this grass requires constant maintenance.
When to Grow:
Begin growing this type of grass during spring or at the start of the summer season.
Seed to Plant Time:
As long as you are watering daily, it will take 7 to 14 days for the roots to form and for growth to commence.
Zoysia Grass
This grass type proves to be the ideal choice for homeowners, businesses, and even for sports events. It has high shade and drought tolerance and a nice soft feel ideal for homes across Texas. Consider this grass if your home features a large tree that provides shade across your yard.
When to Grow:
Like St. Augustine grass, it's best to grow this grass during the spring or early summer season.
Seed to Plant Time:
It would take about 10 days for the grassroots to establish.
Cool Season Grasses
Grasses that fit the cool season category tolerate freezing winter seasons consistently without damage. This makes this grass type ideal for the Pacific Northwest, Northern California, and even the Transition Zone.
What is the Transition Zone?
This is an area of the United States that features a mix of both cold and warm seasons throughout the year. Its climate makes it difficult for homeowners to decide which grass is ideal for their home. We advise avoiding grasses that thrive specifically in one type of climate. This zone includes part of North Texas, Oklahoma, Arkansas, Tennessee, and more.
Perennial & Annual Ryegrass
Ryegrass is ideal for homes and businesses with high foot traffic. It maintains its green color and distinguishing white top during harsh winter seasons.
When to Grow:
Because of its low heat tolerance, we recommend at moderate temperature seasons such as spring.
Seed to Plant Time:
It only takes a short amount of time (5 to 10 days) for this grass to begin growing
Fine Fescue Grass
Known for its greyish-green color, this grass has both high shade and drought tolerance. It can handle harsh winter seasons with ease. However, like ryegrass, high-temperature climates does not suit this grass type very well.
When to Grow:
This grass type should be grown at moderate temperature seasons.
Seed to Plant Time
It can take from 7 to 12 days for grassroots to form.
The Germination Process
Germination features the budding of grass seed. Germination time is dependant on the grass type, nutrients, season, sunlight, inches of soil, and temperature. During this period, the grass seed begins to grow from the water and oxygen intake.
Afterward, grassroots will emerge after the seed coat breaks to complete the first stage of grass development. As long as you maintain your grass seed at optimal levels, you'll begin seeing the growth of your new grass.
Contact The Grass Outlet for Healthy & High-Quality Grass
We are the grass maintenance and supply experts in Texas. From tips about lawn growth and grass seeds to even sod delivery, we have you covered. We offer variants of St. Augustine, Bermuda, Zoysia, and Buffalo grass. Looking to start planting your lawn with new beautiful and soft-bladed grass? Contact us online!