Grass for Sale in Frisco
Great Value. Highest Quality. Guaranteed.
Grasstimator
We also deliver grass to the following Frisco-area zip codes:
Ideal For Such Subdivisions As:
Arbors at Willow Bay, Austin Norris, Autumn Park,Avondale,Bella Casa,Belmont Woods,Bohrman,Boyd Acres,Calloway Trails,Canals at Grand Park,Cecile Place,Cheyenne Village,Christie Ranch, Cobb Farm, Cobb Hill Estates, Collinsbrook Farm, Country Club Ridge at The Trails, Creeks on Coit, Creekside at Preston, Creekside at Stonebriar, Crossing at Lawler Park, Crown Ridge, Custer Creek Farms, Cypress Creek, Diamond Point Estates, Dominion at Panther Creek, Edgestone, Edgestone at Legacy, Edgewood, Eldorado Fairways at The Trails, Emerson Estates, Enclave at Creekwood, Estates at Cobb Hill, Estates at Miramonte, Estates at Shaddock, Estates on Legacy, Fairwater, Frisco Heights, Frisco Hills, Frisco Lakes, Frisco Lakes by Del Webb, Frisco Springs, Frisco Ranch Estates, Frisco Square, Gate Tower, Glen View, Golden Gate Village, Grayhawk, Griffin Parc, Grove (The), Habermaker, Heather Ridge Estates, Heritage Green, Heritage Lakes, Heritage Village, Hidden Cove, Highland Ridge at Lone Star, Hillcrest Estates, Hills of Crown Ridge, Hills of Kingswood, Hollyhock, Hunters Creek, Kings Garden, Kingswood Village, Knolls of Frisco, Lake Hill Village, Lake on Legacy, Lakes of Preston Vineyards, Lakeside at Lone Star Ranch, Latera, Lawler Park The Crossing, Lexington Country, Liberty Crossing, Lone Star Ranch, Majestic Gardens, Meadow Creek, Meadow Hill Estates, Meadowbrook, Meadows of Preston, Miramonte, Newman Village, Northridge, Northwood Manor, Oakmont at Frisco, Panther Creek Estates, Park Place Estates, Park Vista, Parkside Estates, Pearson Farms, Phillips Creek Ranch, Pine Ridge, Plantation Resort, Plantation Springs, Prairie View, Preserve at Lone Star Ranch, Prestmont, Preston Highlands North, Preston Highlands Village, Preston Vineyards, Quail Meadow Village, Retreat at Stonebriar, Richwoods, Richwoods Landing, Ridgeview at Panther Creek, Rivendale by the lake, Saddlebrook Village, Sedona, Shaddock Creek Estates, Sheridan in Phillips Creek Ranch, Shores at Hidden Cove, Shores at Waterstone, Somerset, Somerset Park, Sorano Estates, Spring View Estates, Starwood, Stewart Creek Estates, Stone Creek Village, Stonebriar, Stonebrook Crossing, Stonebryck Manor, Stonelake Estates, Stonewater Crossing, The Arbors at Willow Bay, The Corvalla at Stonebriar, The Grove, The Grove Frisco, The Trails of West Frisco, Traditions of Frisco, Village Lakes, Villages at Willow Bay, Villages of Creekwood, Villages of Stonelake Estates, Villas at Belle Creek, Waterford Falls, Westfalls Village, Willow Pond, Winding Creek Estates, Wyndsor Place, Wyndsor Pointe, Wynngate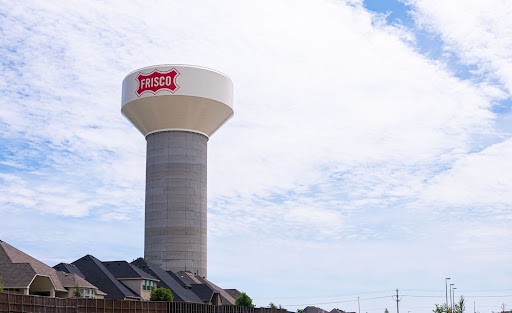 DO YOU LIVE IN FRISCO AND NEED GRASS?
The Grass Outlet is here to meet your grass needs in the Frisco area. Whether your business needs a new entry way or you are looking to impress your neighbors with your lawn, our family-owned farms that are located on the Texas Coast, are growing the grass that you need. After you order from us, our grass will ship directly to you with no stops. Since you ordered from us, we are going to be the ones to deliver the grass. The ordering process is simple: you enter your zip code on our ordering page and the website will give an estimate of an appropriate price. Since we are stationed in Austin, our prices are dependent on where we are shipping to and what grass we are shipping. Our ordering process is simple and easy, and we hope that you choose us to help you with your grass needs.
Best Sellers for the Frisco Area:
WE ARE DEDICATED TO PROVIDING EXCELLENT GRASS
Customers who use the Grass Outlet can be sure that we will provide the best service and grass possible. We strive to have the highest quality grass and make sure that our ordering process is satisfactory to our customers. It is our duty to make sure this process runs easily and smoothly.
ORDER ONLINE TODAY
Our ordering process is simple and all you have to do is enter your zip code to get the information that you need to start the process. Contact us at the Grass Outlet today for ordering or with any questions.