Grass for Sale in Carrollton
Great Value. Highest Quality. Guaranteed.
Grasstimator
Carrollton Delivery Zip Codes:
Ideal In Such Subdivisions As:
Austin Waters, Arbor Creek, Avondale, Briarwyck Estates, Castle Hills, Carillon Hills, Carrollton Highlands, Cedar Elm Estates, Copperwood, Country North Estates, Country Place, Coyote Ridge, Creekridge, Creekside, Crosby Estates, Elm Wood Trail, Essex Park, Francis Perry, Furneaux Creek Condos, Grandview Ridge, Hamilton Park, High Country, Highlands of Carrollton, Indian Creek, Jackson Arms, Josey Ranch, Keller Springs Village, Kingspoint, Lakewood Hills, Latera, Mallard Cove, Meadow Green Park, Meadow Ridge, Metro, Mill Run, Millview Place, Moore Farm, Morningside, Mustang Park, Northcrest Estates, Nottingham Estates, Oak Creek Estates, Oak Hills, Oak Tree North Estates, Oakwood Springs, Park Vista Estates, Quail Creek North, Rosemeade, Saddle Ridge, Shops at Prestonwood, Stone Creek Estates, Summertree, The Greens of Greenway Park, Thomas Place, Trafalgar Square, Trails at Arbor Hills, Windmill Hill, Woodgate, Woodlake, Rollingwood Estates, Villas at Parker, Warmington Meadows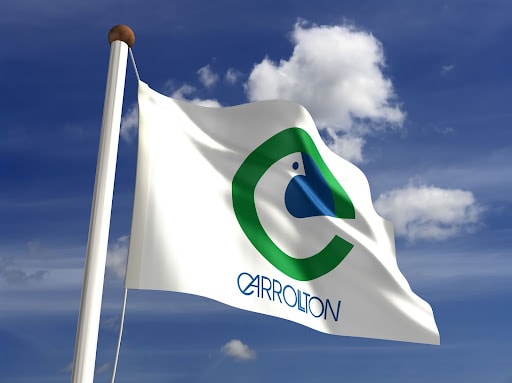 Grass in Carrollton, Texas
At The Grass Outlet, we're a top provider of high-quality grass in Carrollton, TX, and the surrounding areas. All of our grass comes from family farms owned and operated for decades on the lush and ideal climate of the Texas Coast. We're committed to providing only the finest grade of turf grass available in the state of Texas and beyond, and we honor this commitment by delivering our freshly harvested pallets of grass to homes and businesses in Carrollton and the surrounding areas. By delivering turf directly from our farms, we're able to cut out the middleman and provide you with fresh sod in Carrollton in a timely manner and at an affordable rate. 
Why Choose The Grass Outlet for Grass in Carrollton, TX? 
The Grass Outlet continually provides the residents of Carrollton with the highest quality grass in the area. With our grass, you can expect the following: 
Functional & Durable 
Unlike other providers of sod grass in Carrollton, we are advocates of the idea that people should be able to use the grass on their lawns. From picnics to parties or t-ball and soccer, spending time on your grass should be your call. Your grass will last for years to come when you choose sod grass in Carrollton, TX from The Grass Outlet
Lush & Naturally Healthy 
Thanks to the trained professionals who grow our grass, as well as their decades of experience, our customers in Carrollton are able to enjoy grass that is perfectly suited for their homes or business. Our results speak for themselves as the top-quality grass we grow is passed onto our happy customers, with the healthiest grass you can find in Carrollton and the rest of the state of Texas. 
Best Sellers for the Carrollton Area:
How To Choose The Best Grass For You
With the Grass Outlet interactive search engine, you can find the grass you're looking for based on your particular needs. It's never been easier to narrow the choices of your grass varieties based on criteria like: 
Mow frequency

Mow height

Drought tolerance

Shade tolerance

Fall color retention

Spring green up



At The Grass Outlet, we're proud to be a top provider of grass in Carrollton, Texas, and the surrounding areas. For grass in Carrollton, call the Grass Outlet today!