Grass for Sale in Garland
Great Value. Highest Quality. Guaranteed.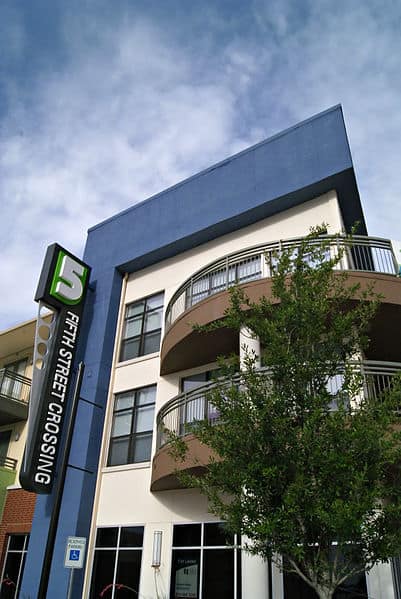 Are you looking for Grass in Garland,Texas?
Is your lawn looking shabby and in need of a new makeover? You could be facing common lawn problems such as :
shade stress- when one or more sections of your lawn aren't getting enough sunlight

drought stress- when grass blades begin to wilt and take on a silver color

white grubs- when  larvae feed on roots during the summer and fall months

chinch bugs- when black beetles cause irregular patches of yellowing lawn that usually begin next to a walkway or curb.

take all patch- is a fungal infection that rots grass roots and causes turf to darken and thin out

brown patch- is also due to a fungal infection, but brown patch does not cause the roots to rot but attacks the blades instead

iron chlorosis-  occurs in alkaline soils with high phosphorous levels; causes grass blades to become striped yellow and green
All of these problems may be leaving your lawn weak and unattractive and in need of a complete grass replacement. If this is the case, why not consider The Grass Outlet for your lawn make-over?
Best Sellers for the Dallas Area:
The Grass Outlet: a Tradition of Excellence in Grass
Turfgrass sold at The Grass Outlet comes from family farms located in the rich soils and ideal climate of the Texas Coast. They began farming grass in the 1970s, when their family patriarch, Red Piwonka, was contacted by a Houston developer who noticed the large areas of carpet-grass growing native on their farm along the coast. Red Piwonka began selling turfgrass by the truckload to wholesalers throughout Texas and quickly found out through his customers that the quality of his grass was uncomparable.
Red's dedication to providing a quality product helped our family farm grow into a successful business. Now, many of Red's seven sons have followed in his footsteps, producing quality grass on our family-owned farms and supplying The Grass Outlet, run by Red's grandson, Mike, with the high-quality sod grass that we provide to homeowners across the state.
The Grass Outlet is committed to providing the highest quality turf grass available in the state of Texas and is dedicated to delivering freshly harvested pallets of grass to your home or business.  By delivering turf directly off their farms, they are able to cut out the middle-man and provide fresh sod delivered in a timely manner at a fair price.
If it seems like you're in need of a new lawn, Order Online Today at The Grass Outlet.
We deliver grass to the following Dallas metro areas:
Fort Worth
Fort Worth
Arlington
Lewisville
Allen
Flower Mound
Burleson
Lancaster
Waxahachie
Farmers Branch
Southlake
Benbrook
We also deliver grass to the following Dallas-area zip codes:
75001
75001
75002
75006
75007
75009
75010
75011
75013
75014
75015
75016
75017
75019
75022
75023
75024
75025
75026
75028
75030
75032
75034
75035
75037
75038
75039
75040
75041
75042
75043
75044
75045
75046
75047
75048
75049
75050
75051
75052
75053
75054
75056
75057
75059
75060
75061
75062
75063
75065
75066
75067
75068
75069
75070
75071
75074
75075
75077
75078
75080
75081
75082
75083
75085
75086
75087
75088
75089
75093
75094
75097
75098
75099
75104
75106
75114
75115
75116
75121
75123
75125
75126
75132
75134
75137
75138
75141
75141
75146
75149
75150
75152
75154
75159
75164
75165
75166
75167
75168
75172
75173
75180
75181
75182
75185
75187
75201
75202
75203
75204
75205
75206
75207
75208
75209
75210
75211
75212
75214
75215
75216
75217
75218
75219
75220
75221
75222
75223
75224
75225
75226
75227
75228
75229
75230
75231
75232
75233
75234
75235
75236
75237
75238
75239
75240
75241
75242
75243
75244
75245
75246
75247
75248
75249
75250
75251
75252
75253
75254
75255
75258
75260
75261
75262
75263
75264
75265
75266
75267
75270
75275
75277
75283
75284
75285
75286
75287
75294
75295
75301
75303
75310
75312
75313
75315
75320
75323
75326
75336
75339
75342
75346
75350
75353
75354
75355
75356
75357
75359
75360
75363
75364
75367
75368
75370
75371
75372
75373
75374
75376
75378
75379
75380
75381
75382
75386
75387
75388
75389
75390
75391
75392
75393
75394
75395
75396
75397
75398
75407
75442
75454
75806
76001
76002
76003
76004
76005
76006
76007
76008
76009
76010
76011
76012
76013
76014
76015
76016
76017
76018
76019
76020
76021
76022
76025
76028
76033
76034
76035
76036
76039
76040
76039
76040
76044
76051
76052
76053
76054
76058
76059
76060
76061
76063
76065
76084
76092
76094
76095
76096
76097
76098
76099
76101
76102
76103
76104
76105
76106
76107
76108
76109
76110
76111
76112
76113
76114
76115
76116
76117
76118
76119
76120
76121
76122
76123
76124
76126
76127
76129
76130
76131
76132
76133
76134
76135
76136
76137
76140
76147
76148
76150
76153
76155
76161
76162
76163
76164
76177
76178
76179
76180
76181
76182
76185
76191
76192
76193
76195
76196
76197
76198
76199
76205
76208
76210
76227
Ideal For Such Subdivisions As:
Buckingham Village Estates
Club Creek
Country Club Estates
Emerald Lake
Golden Meadows